Our products.
Zirconium dioxide – Brilliant results with the next generation of ZrO2.
---
---
Material description
All priti®multidiscs ZrO2 are manufactured from high-purity raw materials. The certii ed process of uniaxial compression followed by cold isostatic pressing offers the highest level of safety. The high-density zirconia blanks guarantee defined sintering shrinkage and fault-free milling results, ensuring premium aesthetics and cost-efficiency.
Reliable cross-batch color i delity and homogeneous shading are the result of our in-house manufacturing expertise. Our products are exlusively "Made in Germany" at our own production site.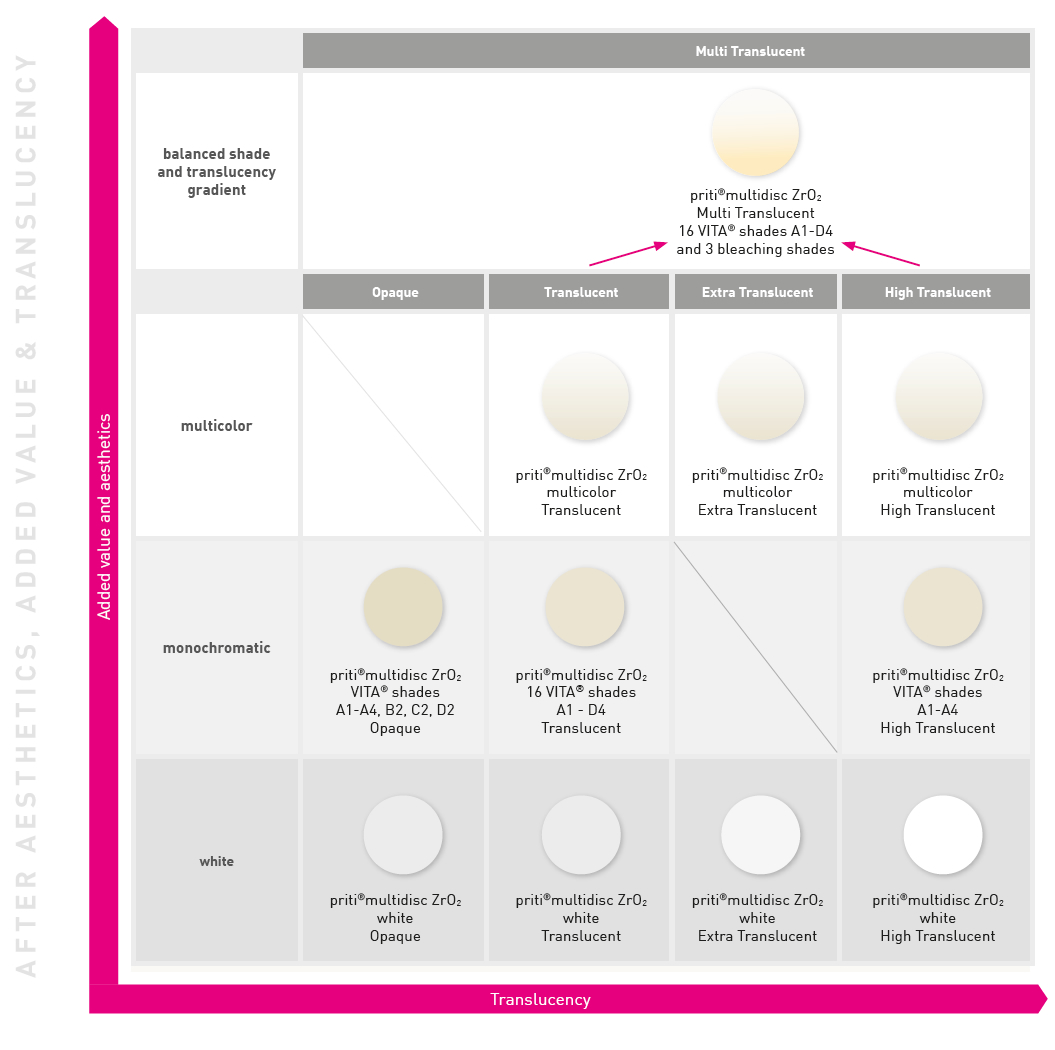 ---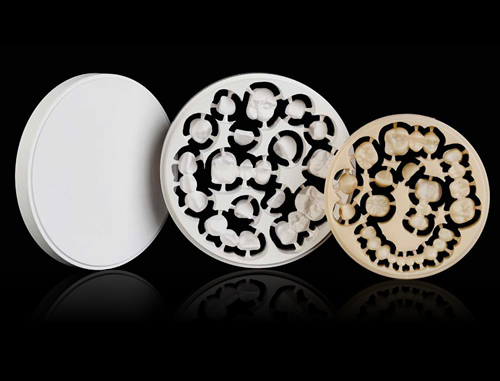 Our mission - Quality "Made in Germany".
There has been a sharp rise in zirconium dioxide developments in CAD/CAM materials in recent years. One of the major advances has been access to new prefabricated materials with the high levels of quality and reproducibility provided by automated processes. Zirconium oxide materials have been tried and tested in the CAD/CAM materials sector. They are renowned for being robust, and now also for their highly aesthetical results.
pritidenta develops products for dentists and dental technicians which combine highly aesthetic results with efficient manufacture and automation processes in the CAD/CAM sector. Our aim is to offer our customers a cost-effective, high-quality solution. The CAD/CAM materials are manufactured from dental zirconium exclusively in Germany.
---
What our customers say about us.
"pritidenta systematized zirconia for success.
Very few of the zirconia blanks on the market stand out as unique. pritidenta found a way with excellent, natural-looking results through CAM techniques. Nesting high or low is not new, of course, but nobody has gone this far to make sure the end results are consistent and predictable..."