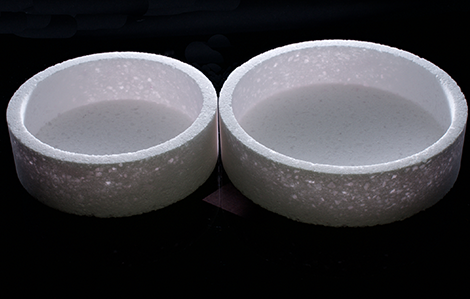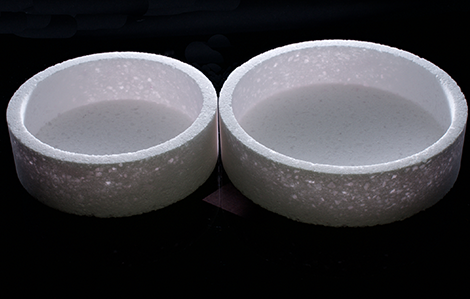 priti®bowl sintering tray
Highly porous, durable, flexible
Article number 98 mm diameter 11010-D000098
Article number 118 mm diameter 11010-D000118
priti®bowl is the right sintering tray for up to 1,000 standard and rapid sintering processes.
Mit priti®bowl sintering tray is a durable base product for high-temperature applications up to 1,550°C. The crucible is made of aluminum oxide and the high porosity of the material means that it is highly resistant to changes in temperature. It can be used for up to 1,000 firing cycles including rapid sintering. They are available in two diameters: 98 mm and 118 mm.
What our customers say about us.
"pritidenta systematized zirconia for success.
Very few of the zirconia blanks on the market stand out as unique. pritidenta found a way with excellent, natural-looking results through CAM techniques. Nesting high or low is not new, of course, but nobody has gone this far to make sure the end results are consistent and predictable..."