Latest news
We keep you up to date here.
---
… therefore we follow the instructions of the World Health Organization and local government authorities very closely.
We care about the health, safety and well-being of our customers, employees, partners and the community. We have taken all the necessary safety precautions to ensure this. We would like to inform you that pritidenta GmbH has taken and continues to take the steps to remain operational. All incoming orders will be processed by us promptly. You can also reach our personal advisors on the phone.
In our headquarters in Leinfelden-Echterdingen there are only a few employees on site. Most of them are in the home office, but they are always available for you online and by phone.
In our production facility in Kaisersesch, precautionary measures have been taken. Our articles are, as always, produced under special hygienic conditions. Our warehouse is well filled with our articles. Raw material stocks are large enough to be able to maintain production for you.
You can order as usual through our dealers.
You can reach our support daily from 8.00am to 5.00pm.
At this point we would like to thank you for your loyalty.
We remain your reliable partner in this situation as well.
Stay healthy and take care of yourself.
With kind regards
Your pritdenta team
signed. Dr. Berthold Reusch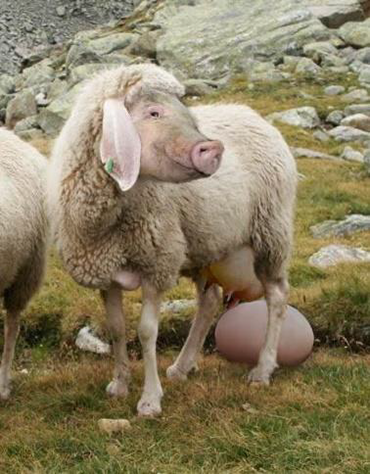 Are you looking for a material that...
meets the highest aesthetic requirements?
has no limitations as to indications?
can be manufactured efficiently?
and is still extremely economical?
A pipe dream? – A vision?
pritidenta presents a completely new zirconia product!
The new priti®multidisc ZrO2 multicolor Extra Translucent fills the gap in the dental zirconia portfolio. This advanced 4Y-TZP product from pritidenta really is a jack of all trades: 45% translucence and >1,150 MPa flexural strength combined in one round blank with integrated color gradient!
What makes priti®multidisc ZrO2 multicolor Extra Translucent unique is its balance between extra high translucence (45%) and optimal stability (>1,150 MPa).
This means the material can be recommended without reservation for flexible use across a particularly broad range of indications: It is suitable for inlays, onlays, veneers, and partial crowns as well as monolithic, fully anatomical, and partially or fully veneered crowns and bridges (up to 16 pontics).
It is also approved for custom anterior and posterior suprastructures on natural abutment teeth and implants.
This is what fans of all-ceramic restorations have been dreaming of!
Like every priti®multidisc ZrO2 multicolor the Extra Translucent variant has a harmonious color gradient that imitates that of natural teeth.
It is available in 7 multicolor shades and one bleach shade. Each color gradient covers a specific color range. The basic shade of the restoration is controlled precisely by its position on the round blank. This means all VITA shades can be reproduced with all the shades in between.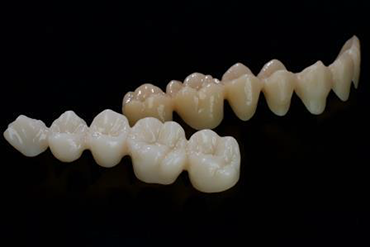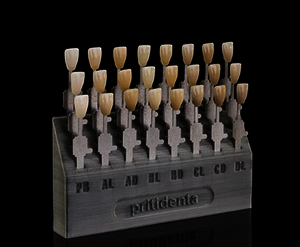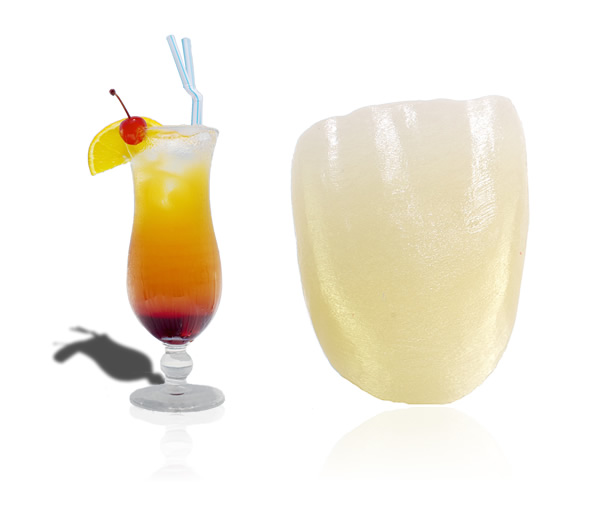 It's as simple as "Sex on the Beach"!
Sounds rude? When you put your straw on the bottom of the glass for your first slurp, it tastes particularly sweet; further up, it gets more bitter. And just as you can control the taste when drinking cocktails, with priti®multidisc ZrO2 multicolor round blanks from pritidenta GmbH you can control the shade. Still sounds grotesque? Let pritidenta's experts put it in slightly more technical terms.
priti®multidisc ZrO2 multicolor is available in seven shades that each cover a balanced color gradient. This means they can perfectly match the gradient of natural teeth in all 16 VITA classical shades. For example, the priti®multidisc ZrO2 round blank is available in "A light," a composite shade that can achieve A1 to A3 shades. Positioning the restoration in the middle gives you an A2 shade. Positioning it higher up in the round blank makes it lighter and perfectly matches the A1 shade; putting it lower down matches an A3 shade. The positioning and color mapping can be adjusted to the right blank height depending on restoration height.
Coloring for ZrO2: Not just "pretty", but smart too! – The new priti®multibloc ZrO2 multicolor High Translucent. Now pritidenta presents its tried and tested, German-made zirconia round blank in a block version as well: priti®multibloc ZrO2 multicolor High Translucent – easy to recognize from its magenta holder. All multicolor round blanks have the smart coloring that keeps inventories low whilst retaining the spectrum of shades you are used to.
Optional accessories
The priti®MPguide High Translucent allows you to match all multicolor shades to the VITA shade systems at a glance. The MulticolorPositioningTool software simulates the color gradient of the round blanks after sintering and projects the color effect onto the CAD restoration.
You can find more information about the pritidenta product range here or by calling +49 (0) 711 320 656 0.
---