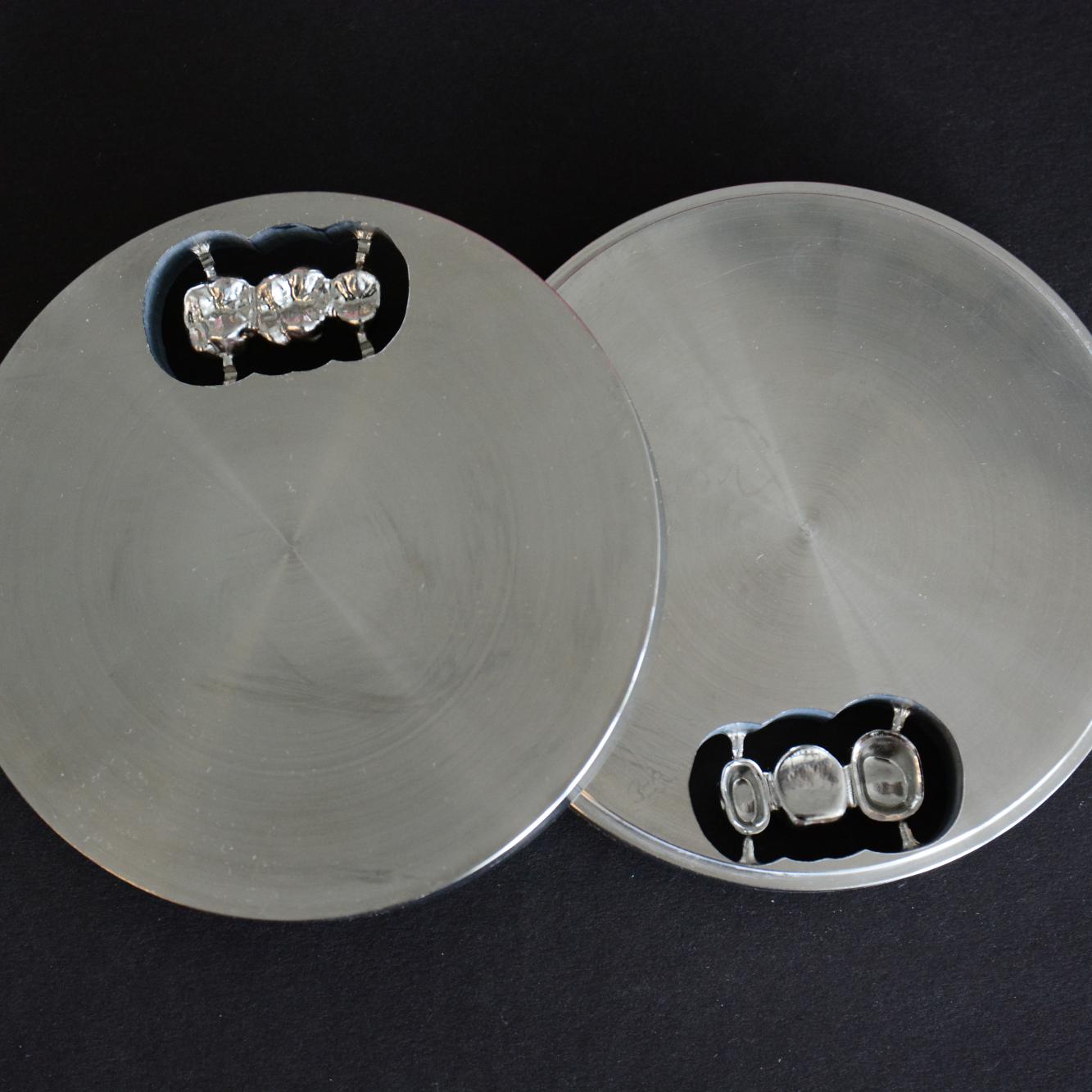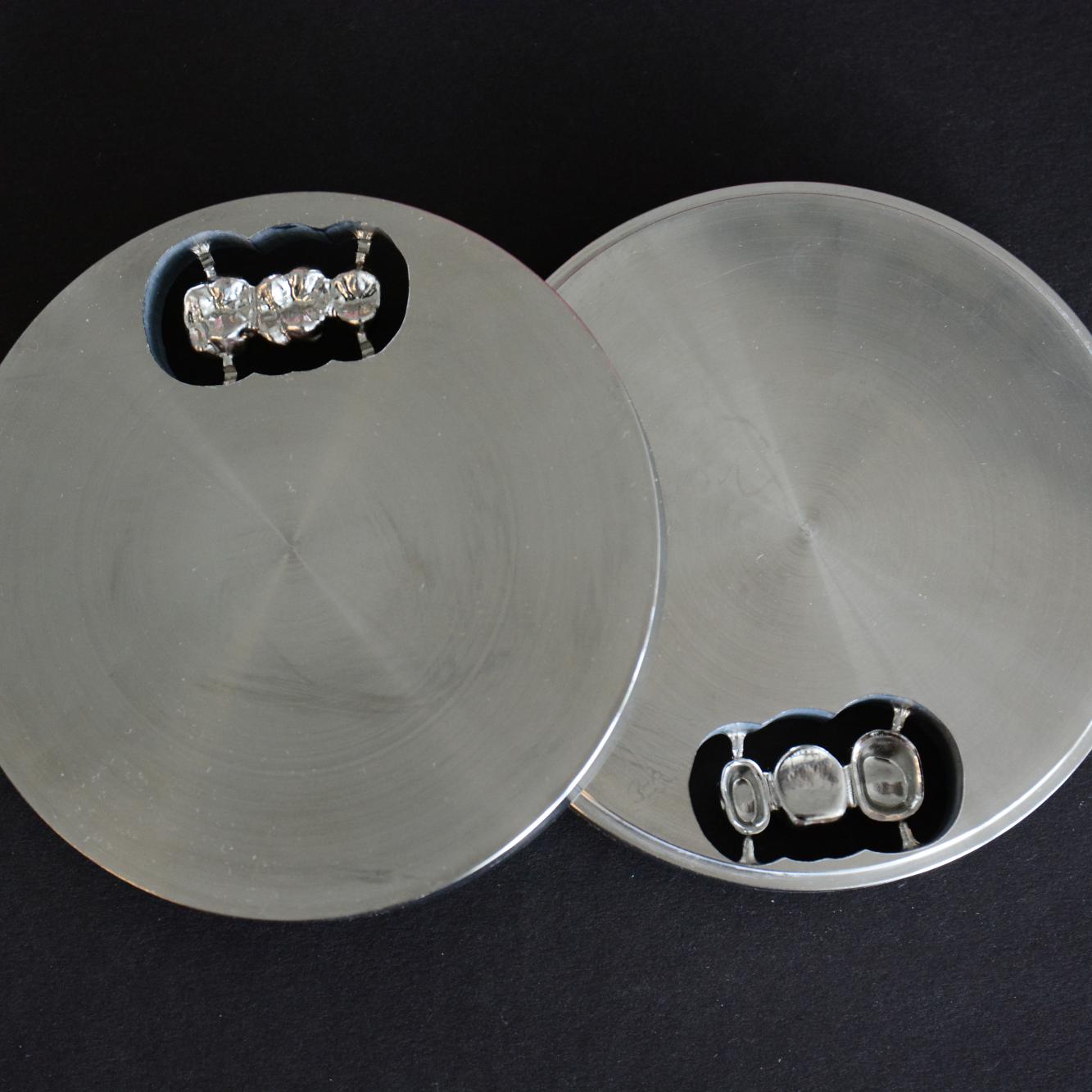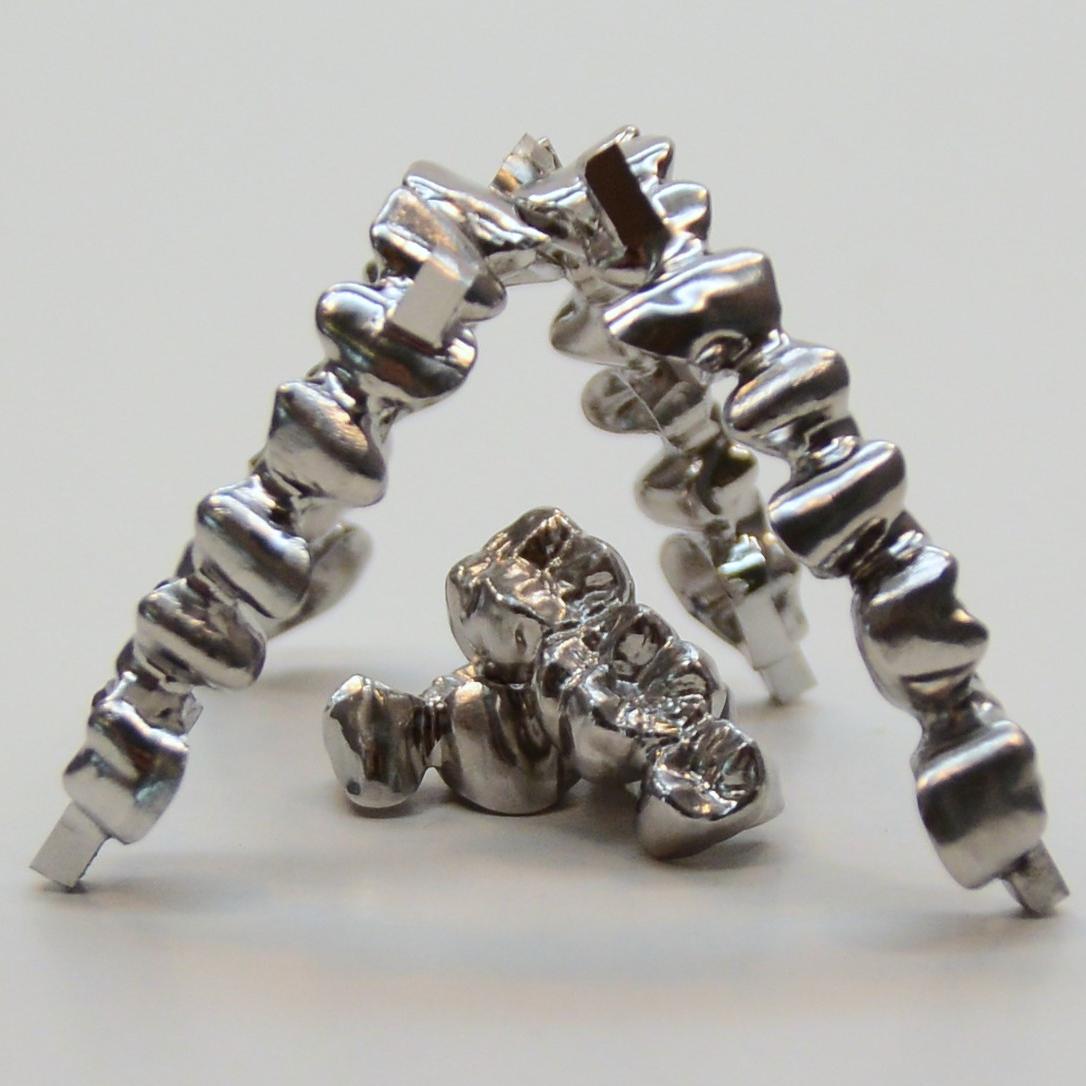 CORiTEC CoCr W8 disc
Shiny Properties.
Type 4 Alloy (EN ISO 22674)

Excellent machinability

CTLE (α) 25-500 °C: 14,1 10-6*K-1
Suitable for veneering with all conventional metal-ceramics.
INDICATION
CORiTEC CoCr M6 is suitable for (e.g.):
thin veneered crowns

wide span bridges or bridges with small cross sections

partial & full arch dentures

clasps, bars, attatchments

implant retained superstructures
MATERIAL
CORiTEC CoCr M6 disc is a NPM-disc based on Cobalt free from Nickel, Cadmium, Beryllium and Lead. Restorations can be veneered wit all common metal-ceramics with a suitable coefficient of linear thermal expansion (CLTE).
Properties
Composition (wt%)
Co: 61,65, Cr: 27,75, W: 8,45, Si: 1,61, Mn: 0,25, Fe: 0,2
Density
8,55 g/cm3
Vickers hardness (HV 10/30)
275
E-Modulus
210 GPa
Coefficient of linear thermal expansion (CLTE) (10-6K-1)
14,1 (25-500 °C)
Highest recommended firing temperature
approx. 980 °C
0,2 % Yield Strength
440 MPa
Tensile elongation at break
14 %
Tensile strength
819 MPa
APPLICATION
Avoid wall thicknesses of less than 0.35 mm

Design the connectors as strong as possible (height: at least 3.5 mm, width: at least 2.5 mm)

Please use suitable milling tools and cutting data according to the manufacturer's instructions for the dental milling machines. CORiTEC CoCr M6 disc can be machined with common CoCr strategies.

For veneering use commercially available dental ceramics for cobalt based metal alloys with a suitable coefficient of linear thermal expansion.

CORiTEC CoCr M6 is solderable and weldable.

Safety note: Metal dusts are harmful to health. Use a dust extractor. Consider allergic hypersensitivities to contents of the alloy. In case of suspected incompatibility with individual elements of this alloy it should not be used.
VARIANTS
| | |
| --- | --- |
| Height | Order Number |
| 10 mm | CCMBR00010 |
| 12 mm | CCMBR00012 |
| 13,5 mm | CCMBR00013 |
| 15 mm | CCMBR00015 |
| 16 mm | CCMBR00016 |
| 18 mm | CCMBR00018 |
---